Brooklyn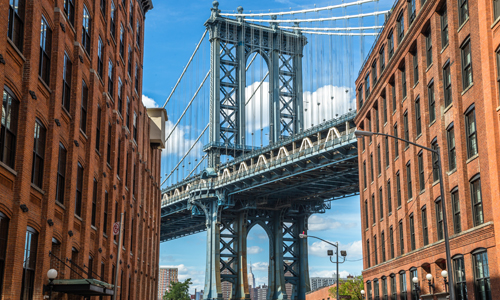 Brooklyn, along with the other four boroughs of New York City, has been experiencing a revitalization in its business community for some time now. To prevent the momentum from the latest business growth from slowing down, Brooklyn has been reaching out to businesses to offer various forms of assistance through local, city, state and federal programs. These programs include funding, workforce development and business incentives, and they are key components in keeping business in Brooklyn.
Financing and Incentives for Businesses in Brooklyn
New business and growing business need financing to help make their plans turn into reality. When it comes to luring new businesses into Brooklyn, offering tax incentives is one of the most effective ways to turn the tables in favor of Brooklyn and bring in new job making companies.
Energy Cost Savings Program
This is a program that is available to all business either in Brooklyn or considering moving to Brooklyn, except for hotels and retail locations. Businesses can work together with the Industrial Development Agency in Brooklyn to apply for a 45 percent break on electricity costs and a 35 percent break on natural gas costs for a period of 12 years.
Interested parties can go through the Brooklyn Chamber of Commerce to see if they qualify for the program and get application information. The website is located at http://www.ibrooklyn.com/.
Business Incentive Rate
Brooklyn businesses or companies looking to relocate to Brooklyn that do not qualify for the Energy Cost Savings Program can apply directly to Con Edison for the Business Incentive Rate. If a business is approved for this incentive program, then it will receive a reduction in the delivery costs of its electricity from Con Edison that will range from 36 to 49 percent.
The Brooklyn Fund
The Brooklyn Fund is a pool of funds made available to Brooklyn-based small businesses by the Brooklyn Chamber of Commerce and the New York Business Development Corporation. The funds can be used for the growth of a business, and they are primarily set aside for businesses owned by military veterans or immigrants.
Programs for Entrepreneurs in Brooklyn
The hard work and dedication of entrepreneurs is what has helped Brooklyn to see growth in its business sector. The borough and the city offer programs to help inspire and motivate entrepreneurs to succeed.
The Neighborhood Entrepreneurship Project
The Neighborhood Entrepreneurship Project is run through the Brooklyn Chamber of Commerce and it offers a variety of resources to Brooklyn-based entrepreneurs. Those resources include access to technical resources, hosting networking events, marketing assistance and help in securing funding.
Youth Venture
Youth Venture is a Brooklyn-based organization with the sole purpose of giving young entrepreneurs access to the resources they need to succeed. Any entrepreneur of any age with an idea can come to Youth Venture and find out how to turn their idea into reality.
Brooklyn Food Works
Food has always been important to the residents of Brooklyn, so it is only natural that a resource for restaurant entrepreneurs would become available. Brooklyn Food Works offers a variety of resources to budding Brooklyn restaurant owners including a rental kitchen and a series of business related resources.
You can get the information you need on Brooklyn Food Works by visiting the organization's website at http://www.thebrooklynfoodworks.com/.
Workforce and Local Business Programs in Brooklyn
A strong workforce and plenty of local business support help to keep Brooklyn businesses profitable and open for business. With these resources, Brooklyn business owners can get the resources they need to succeed.
Recruitment and Training Funds
New York City Small Business Services has a program that will pay for up to 70 percent of all employee training costs for companies located in one of the designated areas of the city. Brooklyn businesses can get up to a maximum of $400,000 of their training costs covered for employees to keep their businesses competitive.
Brooklyn Community Foundation Grants
The Brooklyn Community Foundation is an organization dedicated to helping the businesses of Brooklyn grow. The Brooklyn Community Foundation Grants is a series of funding options for small businesses that are run through a variety of other funding programs. This is a comprehensive resource for any small business looking to see if they qualify for local grants.
Contact Information: You can go directly to http://brooklyncommunityfoundation.org/grants/community-development to see if your company qualifies for any of the available funding.