Jamaica (NY)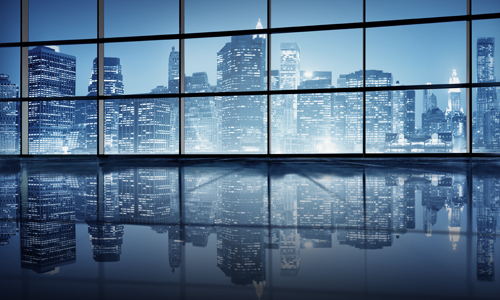 Nestled within the New York City borough of Queens, NY is the small but growing area known as Jamaica. It acts as the central point of much of the Queens government, and it is also enjoying a growing business community. Entrepreneurs from around New York City and the surrounding areas are starting to look at Jamaica as a viable place to start their businesses, and one reason for this interested in this little city within a city is the different incentives and breaks available for businesses.
Financing and Incentives for businesses in Jamaica
One of the more interesting attributes of the Jamaica business community is its diversity. To help encourage that diversity, there are financial incentive and funding programs available to any existing businesses, and any business owners looking to relocate or start their business in Jamaica.
Contract Financing for NYC Small Businesses
Small businesses looking to build or expand in the Jamaica area can contact the NYC Small Business Services offices to see if you qualify for up to $150,000 in contractor financing. This is open to all small business, including minority owned businesses.
To get more information on this program and apply, you can visit the website at http://www.nyc.gov/html/sbs/nycbiz/html/growing/nyc_construction_loan.shtml.
Project Enterprise
Since Jamaica is a growing area of New York City, the businesses in Jamaica can apply for funding from the non-profit group Project Enterprise. Existing small business in Jamaica in need of growth capital or entrepreneurs looking for start-up funding to establish a business in Jamaica can apply for loans of up to $12,000 at reduced interest rates.
SBA Micro Loans
At the federal level, the Small Business Administration offers small loans at reduced interest rates for businesses located in Jamaica. The maximum amount that the SBA will loan out under this program is $50,000, but it is money that is available to all businesses and can be used for any purpose.
All of the information on this program, including the online application, can be found at https://www.sba.gov/loans-grants.
Programs for Entrepreneurs in Jamaica
While funding and incentives are important to a small Jamaica business, sometimes entrepreneurs need practical help in getting their businesses going. As the business climate in and around Jamaica becomes more dynamic, more programs are becoming available to help entrepreneurs to understand the best ways to grow their businesses and become successful.
Entrepreneurial Assistance Program
The Entrepreneurial Assistance Program is a series of courses designed to help young entrepreneurs get the tools they need to succeed. It is a program offered by the Queens Economic Development Corporation and carries a registration cost of $500. Military veterans and anyone with a valid unemployment or self-employment letter can get a discount of 80 percent on the course costs.
You can find out more information on the class and look into registering for the next class by visiting https://www.queensny.org/qedc/business/programs/eap/.
Local Development Corporation of East New York (LDCENY)
The LDCENY offers a series of resources under the banner of small business development. These resources include business education, business counseling and business planning assistance. To utilize these resources, a small business owner would have to fill out a form to help the LDCENY determine what type of specific assistance the business owner needs.
Entrepreneur Space
Entrepreneur Space is another program offered by the Queens Economic Development Corporation that gives food entrepreneurs all the tools they need to succeed. There are workshops on how to handle the business side of the food industry, and there are kitchen facilities available for entrepreneurs to use as they get their food businesses off the ground.
Entrepreneur Space offers a broad array of services, and the best way to get started is to visit the website at http://www.entrepreneurspace-qedc.com/EntrepreneurSpace/?.
Workforce and Local Business Programs in Jamaica
Businesses need employees and the people in Jamaica want to develop the skills to work. There are several resources businesses in Jamaica can use to help find the employees they need, and get assistance in training the employees that they have.
Jamaica Now
Jamaica Now is a business and workforce development plan designed to affect the entire Jamaica business community. There are a series of agencies and organizations involved in offering workforce development services and business assistance plans to the residents and employers of Jamaica.
Workforce1
Workforce1 is a city-wide initiative that helps to set up specific workforce development programs for each borough. Organizations can get employee training assistance and recruiting help from the many resources offered by this program.