Staten Island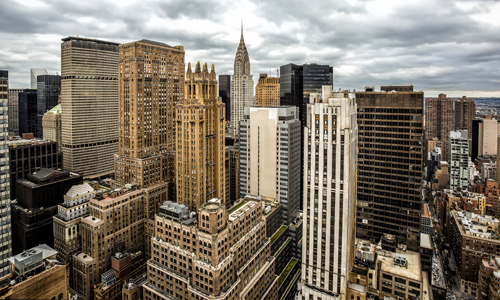 In recent years, there has been an influx of businesses to the State Island area that are bringing about significant change. To encourage more businesses to call Staten Island home, there has been a series of incentive and business-related programs put in place that new and established businesses can use to make their mark in the corporate world.
Financing and Incentives for Businesses in Staten Island
Funding is an issue for businesses in any of the five boroughs, but it is especially problematic on Staten Island. That is why there has been a number of incentive programs put in place to help give news businesses a break, and a rise to new funding options for entrepreneurs eyeing up Staten Island as an option.
NY-Sun Solar Incentives
Businesses in the Staten Island area are part of a region of the state that qualifies for NY-Sun Solar Incentive loans. These are low interest loans businesses can use to install solar energy equipment at their location and cut down on their energy bills.
Contact Information: You can visit the NY-Sun Incentive Plan website at http://www.nyserda.ny.gov/All-Programs/Programs/NY-Sun/Customers/Available-Incentives for more details.
Business Outreach Network
Within Staten Island is a chapter of the Business Outreach Network that helps business owners to get the education, funding and workforce development help they need. The organization helps small businesses to find low interest loans, and also has a network of charitable organizations that help entrepreneurs to succeed.
Contact Information: You can find out more about the Business Outreach Network by visiting their website at http://www.bocnet.org/boc/home.asp.
Excelsior
Excelsior is a program that offers payroll tax incentives to companies in the financial services, manufacturing, software development, research and development, office operations and distribution industries. It is a combination workforce development and tax incentive program that can deliver financial results for any new or established Staten Island company.
Contact Information: You will find all of the application and contact information for the Excelsior program on its website at http://www.nygrants.com/#!excelsior/cwfr.
Programs for Entrepreneurs in Staten Island
Sometimes all an entrepreneur needs is a break to get their business off the ground, and Staten Island has programs that offer such breaks. There is a growing number of programs being set up in Staten Island that are designed to help entrepreneurs bring their ideas to life.
Staten Island MakerSpace
The Staten Island MakerSpace is a place where entrepreneurs can get their hands on the tools they need to be creative. The facility has a full metal shop, woodworking studio and jewelry bench available to be used. There are also private studios available for entrepreneurs who prefer to work on their own.
Contact Information: To find out more about Staten Island MakerSpace, you can visit the program's website at http://www.nycedc.com/program/staten-island-makerspace.
NYC Business Express
NYC Business Express is a resource that entrepreneurs can use to find out how to apply for the licensing and certifications their businesses will need to legally operate on Staten Island. This is a resource that can get building plans reviewed faster, provide no-cost business expansion counseling services and help food entrepreneurs to open a restaurant.
Contact Information: There are several services offered by NYC Business Express, and you can find out more about all of them by visiting http://www.nyc.gov/portal/site/businessexpress.
Staten Island Small Business Development Center
The Staten Island Small Business Development Center is a service run by the State University at New York college system, and offers critical services to local small businesses. This service will help small businesses with business planning, funding and product assessments.
Contact Information: You can learn about the Staten Island Small Business Development Center by checking out its website at http://www.nyssbdc.org/centers/centers.aspx?centid=33.
Workforce and Local Business Programs in Staten Island
One of the benefits of setting up a business on Staten Island is that there are always plenty of people who want to work. Thanks to the many local, state and federal workforce development programs available, Staten Island is helping to train workers with the require skills that Staten Island businesses need.
Hire NYC
The Hire NYC initiative is a combination workforce development and business assistance program that offers a variety of free services to Staten Island businesses. Some of those services include helping businesses to utilize New York City worker training programs, and assisting Staten Island businesses to take advantage of real estate bargains and property tax incentives that are available.
Contact Information: Business owners can learn more about Hire NYC by visiting the program's website at http://www.nycedc.com/program/hirenyc.