Midtown Manhattan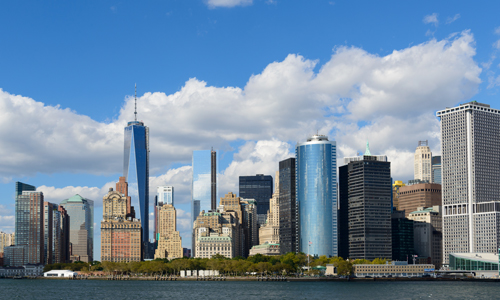 Midtown Manhattan has never had a problem attracting businesses, but the steady rise in real estate prices and rents have started to put strain on the entire area. Instead of flocking to Midtown Manhattan, businesses are looking at alternatives. To help bring businesses back to the area, the business professionals and government agencies in Midtown Manhattan have put together programs that will help new and established businesses to make the area their home.
Financing and Incentives for Businesses in Midtown Manhattan
Midtown Manhattan offers a variety of financing options and tax incentives to help businesses move into the area and set up office space. Before you decide where your business will be located, you should spend some time looking into the options offered by Midtown Manhattan.
Business First
The New York State Business First program offers tax incentives to businesses specifically located in the Special Garment District of Midtown. If you are considering starting a business in this area or growing your current business, then check out the Business First program to see how it could benefit you.
You can learn more about this program by visiting its website at http://www.nyfirst.ny.gov/resourcecenter/AgencyPrograms/Tax_Finance/CommercialExpansion_NYC.html.
Programs for Entrepreneurs in Midtown Manhattan
Midtown Manhattan has a reputation for being a dynamic place for businesses to succeed. There are several programs set up specifically for Midtown entrepreneurs that will help you to develop your ideas and get them off the ground.
Midtown Manhattan Small Business Development Center
The Midtown Manhattan Small Business Development Center has all of the resources entrepreneurs need to secure financing, find opportunities and learn how to run their businesses. The center has been open since 1993, and it offers a wide variety of valuable services to Midtown Manhattan business professionals.
Workforce and Local Business Programs in Midtown Manhattan Workforce development is important to the companies and residents of Midtown Manhattan. There are several programs available that can train residents to take on new jobs, and help companies to find the perfect employees.
Workforce1
Workforce1 is a program run by the city government, and set up to help connect Midtown Manhattan employment candidates with the companies that need them. This is a group that offers training programs for workers, and recruiting services for local businesses.